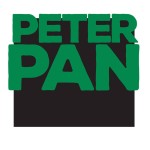 Rehearsal Schedule:
Happy New Year everyone!  We are excited to begin our work on Peter Pan, and can not wait to get on stage with you all next week with our first rehearsal!  If you check out our Events page, you will notice that the first rehearsals (full cast) have been scheduled for next Monday (January 11, 2016) and Tuesday (January 12, 2016) at 7:00pm.  We will initially meet in the auditorium and break off into groups from there.  Monday night will be a script read-through and we will begin work with vocals on Tuesday.  As we continue to update our rehearsal schedule, the updates will be posted on the Events page.
At rehearsal next week, all cast members will need to bring the following signed forms that we distributed during the December 22, 2015 meeting.  All forms are available for download here by clicking the links:
Additional notes:
The first fund raiser of the year will be held this Thursday, January 7, 2016 at Bob Evans in Harmar Township, PA.  Please visit here for more information.  All orders turned in with the flyer (download flyer here) will earn 15% back to the drama club.  There will be one additional fund raiser at Bob Evans on January 14, 2016 as well.
A drama club booster meeting will be scheduled soon for parents to be updated on production status as well as many other topics.  As soon as this is scheduled we will post the information regarding the meeting here.
As always, if you have any questions, please get in touch with us here.  See y'all soon!